'Believing is Magic'
(COCA-COLA x WOMENS WORLD CUP)



Directed by: Bianca Poletti
Agency: McCann Buenos Aires
Production Company: Virgen Films
Client: Coca Cola
DP: Corey C. Waters
Colorist: Hannibal Lang at Bacon X
Edited by: Dusten Zimmerman at Cabin Edit
EP: Diego Peskins
Agency Producer: Flor Caputo
Coca Cola Creative: Adam Ross
Agency Creatives: Nico Goldstein Nico Massimino Edwin Bowen Angie Garcia Fernandez Juli Brandi Cristian Tarzi
Producer: Marina Pueyrredon
AD: Vicky Arcasti
Stylist: Alejandra Rosasco
PD: Cornascavia
Post Producer: Eric Bonzon
VFX: Pickle House / Fabian Galvez + Nicolas Filippis
Sound design: Chris Nungary
Music supervisor: WALKER music
I Am Whole
(Short Film)



Directed + Story by: Bianca Poletti
Production companies: Frenzy + Zauberberg
Produced by: Shayna Gianelli
EPs: Alex Funada, Elsa Rokotoson, Capucine Charbonnier, Frank Siegal, and Andrea Roman Perse
Story by: Bianca Poletti
Poem written by: Nikki Lorenzo
Cinematography by: Kayla Hoff
Starring: Reina Hardesty, Brando Crawford, Natasha Hamilton and Amelie Barrero
Soundtrack: Emile Mosseri
Track: Slumber
Music Supervisor: Abbey Hendrix
Edited by: Dusten Zimmerman
Edit House: Cabin Edit
Color: Mikey Rossiter
PD: Sara Fern
Wardrobe: Keyla Marquez
Sound Mixing: Chris Nungary
VFX: Zauberberg
Titles: fifty one eight
Promo + BTS stills: Lauren Withrow
Radical Honesty
(Short Film)



Directed by: Bianca Poletti
Written by: Allison Goldfarb
DP: Corey C. Waters
Produced by: Shayna Gianelli
EPs: Mindy Goldberg + Jackie Calleiro
Production Co: Epoch Films
Starring: Allison Goldfarb + John Hein
Edit by: Nina Sacharow
Color by: Mikey Rossiter
Music Supervision: Abbey Hendrix
PD: Andrea Leigh
Post sound: Peter Trepke
Wardrobe by: Christina Flannery
Titles by: fifty one eight
Imperfect Harmony
(Facebook)



Director: Bianca Poletti
Production Company: Epoch Films
Agency / Client: Facebook
Creatives: Mo Osunbor, Tom Francesconi, Andy Hekimian
CW: Mutaurwa Agency
Producer: Tom G
Producer: Kelsey M.
EP: Jacki Calleiro
DP: Corey C. Waters
Song: Olivia Rodrigo 'Good 4 u'
AD: Chad Antonelli
PD: Andrea Leigh
Wardrobe: Christina Flannery
Editor: Ali Mao
Colorist: Beau Leon
VFX: Framestore
Makeup: Kiki Benet

Le Rêve
(Röyksopp)



Director: Bianca Poletti
Production Company: BACON
DP: Andreas Bjorseth
EP: Mette Jermiin
Artist: Royksopp
Edit: Adam Nielsen
Color: Lasse Selvi
Post production: BACON X
Steadicam: Jonas Torp
Stylist: Pernille Holm

Getaway Car
(Ford)



Director: Bianca Poletti
Production company: Epoch Films
EP: Megan Murphree
Agency: Wieden + Kennedy NY
Creatives: Jessica Sugerman and Tania Taiwo
Produced by: Stine Moisen
Client: Ford
DP: Adam Arkapaw
Color: Dante Pasquinelli
Edited by: Dusten Zimmerman
Edit house: Cabin Edit
Music supervision: Walker
Wardrobe by: Carolina Orrico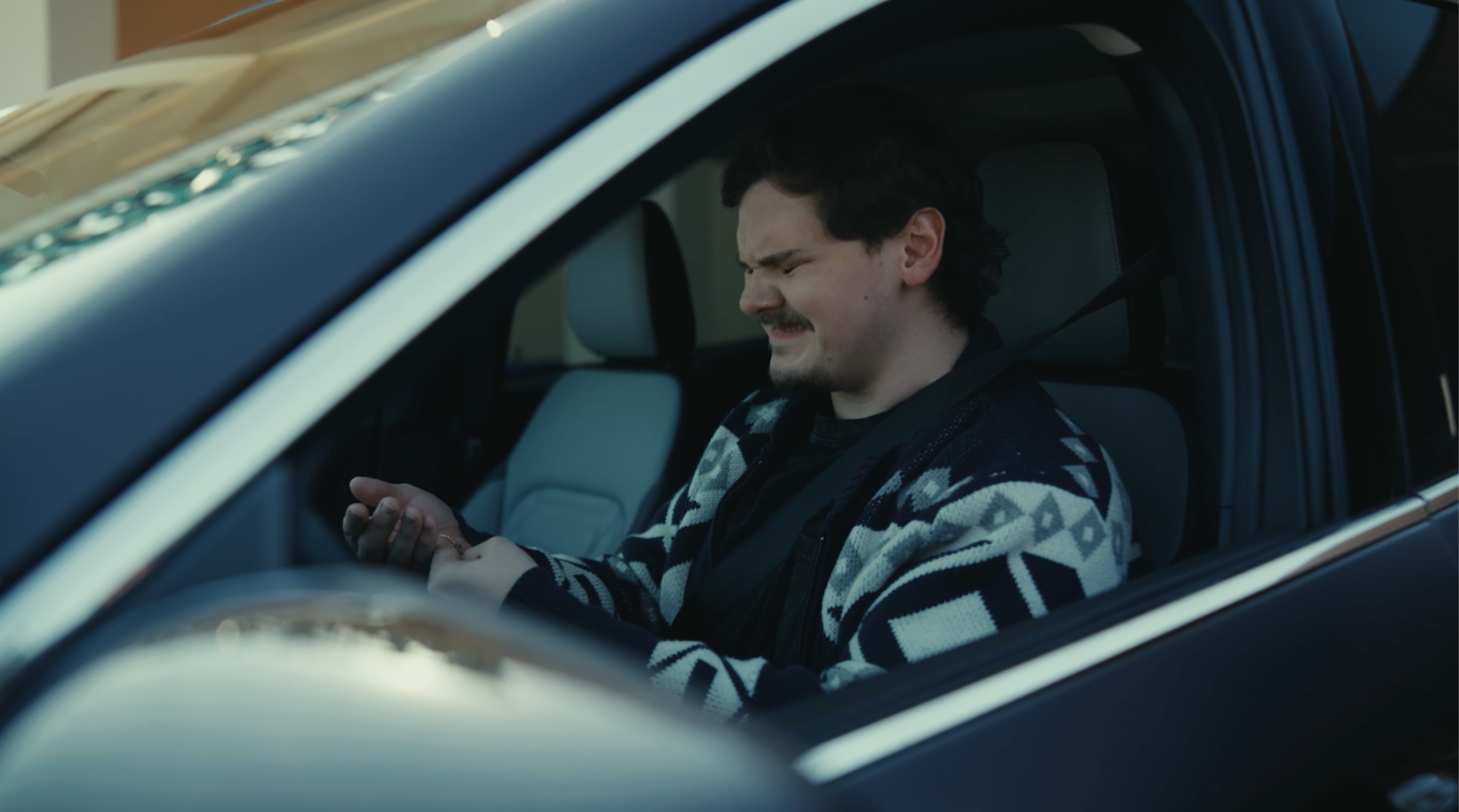 Go Forward
(TikTok)



Directed by: Bianca Poletti
Agency: McCann
Client: TikTok
Producer + EP: Valeria Ascencio
DP: Josep Pardo
Gaffer: Vladimir Gomez
Edit: Carlos Cepeda
Wardrobe: Lele
PD: Amilcar Espadas
Color: Mikey Rossiter
Steadicam: Gerardo Manjarrez
Set Dec: Elizabeth Terrazo
VFX: Zauberberg
Music supervision: Papa music

Defy Logic
(Logitech)



Directed by: Bianca Poletti
Client: Logitech
Talent: Allyson Felix
Agency: Virtue
CD: Heather McTavish
Agency Producer: Ken Kirsch
Production Company: Epoch Films
EP: Jackie Calleiro
DP: Corey C. Waters
Producer: Jona Ward
PD: Tatiana Van Sauter
Wardrobe: Ntombi
Set Dresser: Babz Lagz
Editor: Nina Sacharow at Cabin Edit
Colorist: Michael Gossen
Sound Mixer: Raphael Ajuelos

Be Seen
(Planned Parenthood)



Directed by: Bianca Poletti
Agency: Virtue / Vice
Client: Planned Parenthood
VO: Lynn Whitfield
CD: Jackie Mucilli
CW: China M. Agency
Producer: Theresa Darlington
Producer: Francesca Lentini
DP: Corey C. Waters
PD: Tatiana van Sauter
Stylist: Ntombi
Production Co: Epoch Films
Edited by: Matt Laroche at Arcade Edit
Color by: Michael Gossen

Clean you can count on
(Sephora)



Directed by: Bianca Poletti
Agency: RGA
Client: Sephora
Agency producer: Lauren Powzyk
ECD: Shannon Washington
CD: Katie Edmonson + Katie Yoder Senior
CW: Saige Sharp
Senior Art Dir: Asyia Fisher
Produced by: Kelsey Mezzenga
Production Company: Epoch Films
EP: Jacki Calleiro
AD: Chad Antonelli
DP: Corey C. Waters
PD: Andrea Leigh
Edit: Dylan Edwards at Cabin Edit
Casting: Good People Casting
Color: Tim Masick at Company 3
VFX/ Post: The Mill NY
Music Supervision: OTBirds
Makeup: Grace Ahn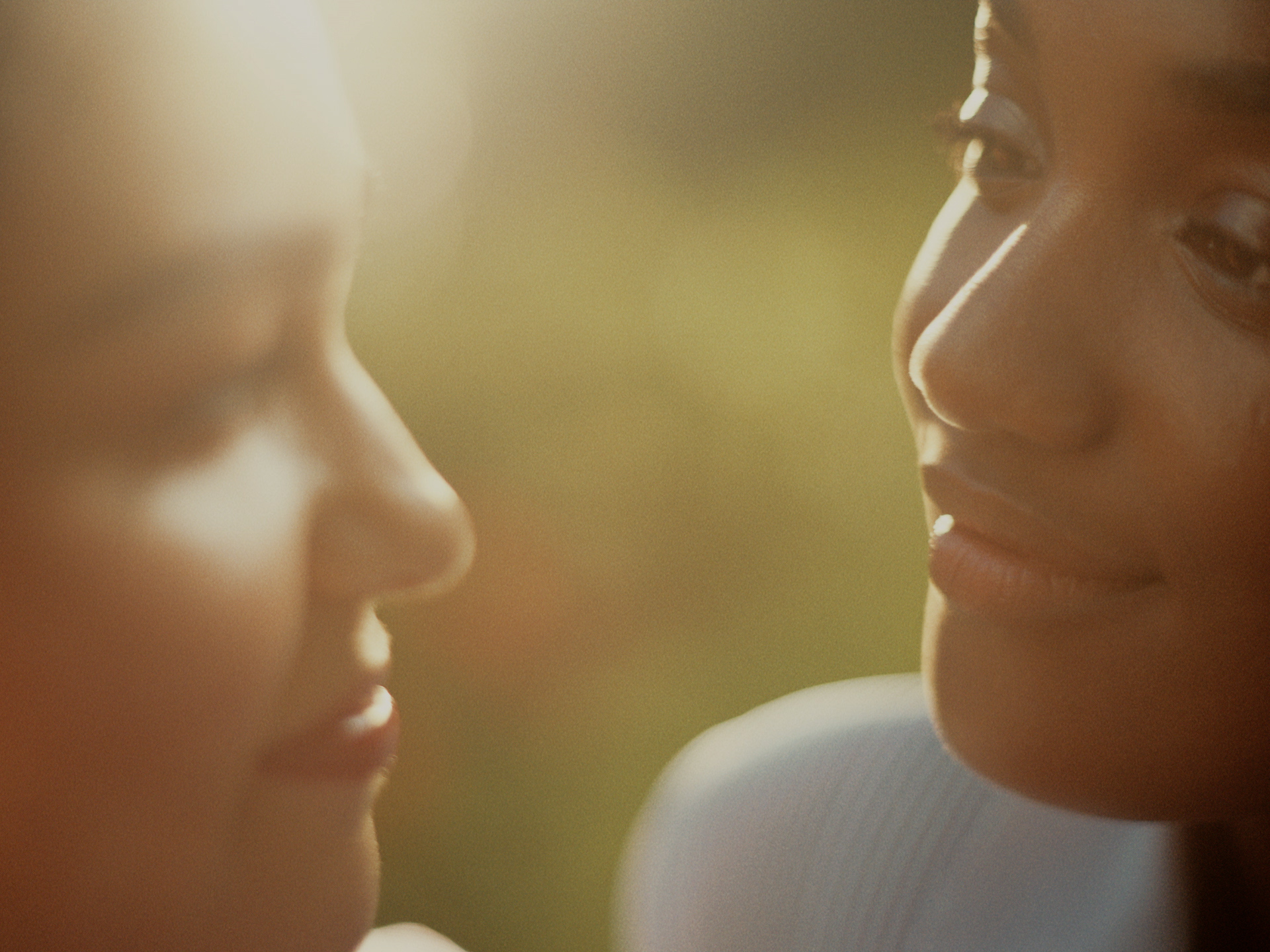 Mary
(King Pari)



Directed + Story by: Bianca Poletti
Artist: King Pari
Label: Acrophase Records + PPUDC
Management: Woolsmgmt
Starring: Horace Gold + Allison Goldfarb
DP: Eric Smith
Producer: Shayna Gianelli
Edited by: Matt LaRoche at Arcade Edit
Color by: Michael Gossen
Makeup: Julie DiMartino
Directors assistant: Jordan London
Line Producer: Julie London

Tutorial
(Facebook)



Production Company: Epoch Films
Agency / Client: Facebook
Creatives: Mo Osunbor, Tom Francesconi, Andy Hekimian
CW: Mutaurwa
Producer: Tom G
Producer: Kelsey M.
EP: Jacki Calleiro
DP: Corey C. Waters
Song: Jarina De Marco 'Tigre'
AD: Chad Antonelli
PD: Andrea Leigh
Wardrobe: Christina Flannery
Editor: Ali Mao
Colorist: Beau Leon
VFX: Framestore
Makeup: Kiki Benet

Beauty is Abundant
(Rituel de Fille)



Directed by: Bianca Poletti
Client: Rituel de Fille
Starring: Lainey Chang, Marcella Lewis, Nikki Cano, Sam McReynolds, and Lauren Caster
DP: Eric Smith
Editor: Matt Laroche at Arcade Edit
Color: Michael Gossen
Produced by: Shayna Gianelli
Music composer: Dashel Hammerstein

Escape
(Low Hum)



Dir: Bianca Poletti
Artist: Low Hum
Label: Last Gang Records
Starring: John Hein, Nikki Cano, Sam, Maija E Knapp, and Laurel Anne
DP: Eric Smith
Produced by: Shayna Gianelli
Editor: Graham Chisholm / Arcade Edit
Colorist: Michael Gossen / Company 3
Makeup: Julie Dimartino
Choreography: Maija E. Knapp

Fertile
(Short Film)



Dir: Bianca Poletti
DP: Eric Smith
Producer: Nikita Belomestnykh
Screenplay: Rebecca Leigh
Cast: Laura Seay, Andrew Bering
Make up: Julie DiMartino
Editor: Laura Sanford / Arcade Edit
Colorist: Michael Gossen / Company 3

Dreamland
(Graveyard Club)
Dir: Bianca Poletti
DP: Eric Smith
Cast: Matilda Sakamoto and Travis Grant
Make up: Julie DiMartino
Editor: Graham Chrisholm / Arcade Edit
Colorist: Michael Gossen / Company 3

How's The World Treating You?
(Short Film)



Dir: Bianca Poletti
DP: Eric Smith
Produced by: Thunderbird films
Screenplay: Sophia Ali
Cast: Sophia Ali, Jake Borelli, Andrew Bering
Make up: Julie DiMartino
Editor: Ned Thorne
Colorist: Michael Gossen / Company 3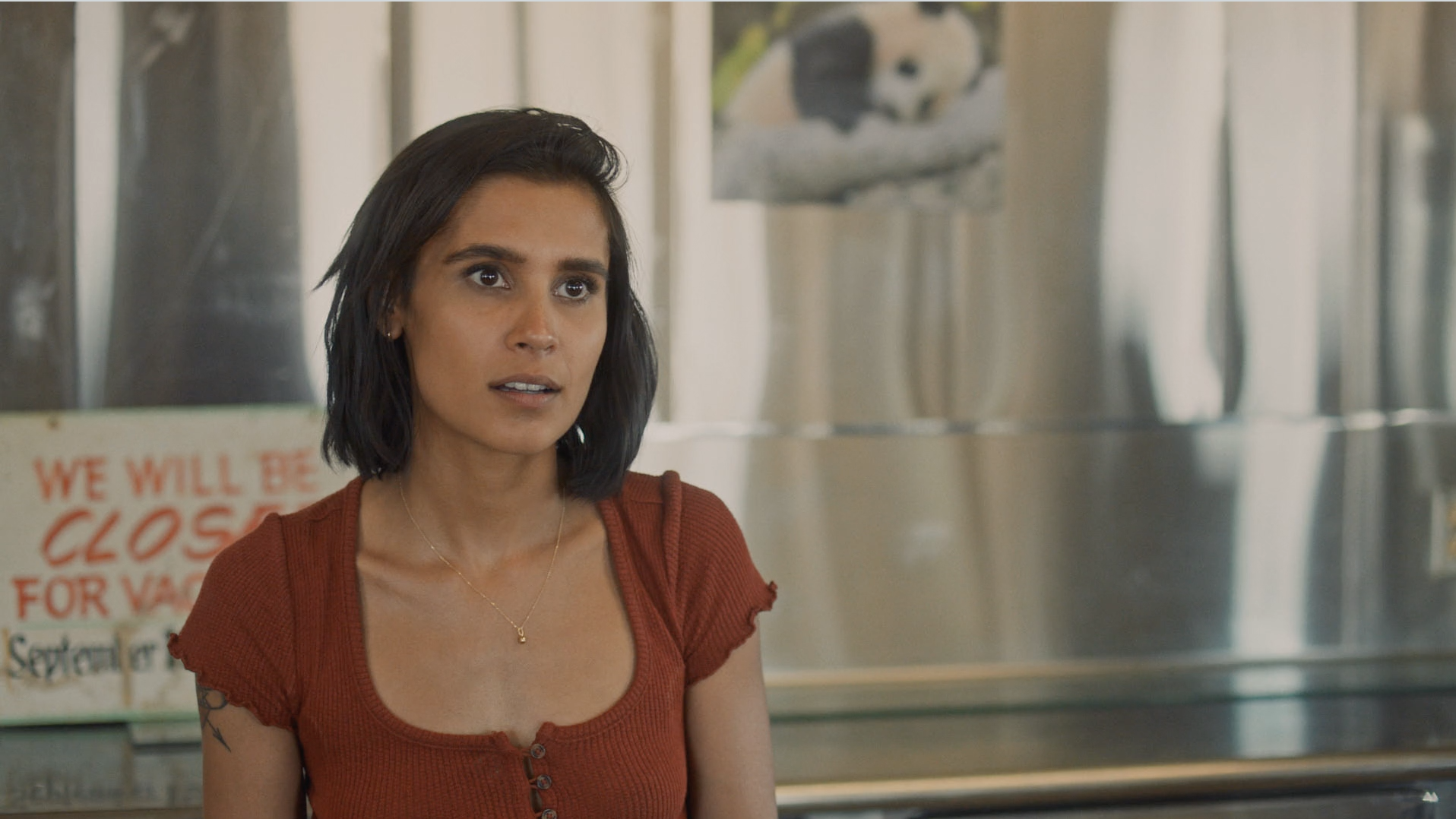 PRESS

shots New Director of the Year (2023)
WINNER / SILVER
READ MORE
Ciclope 2022

Gold Winner


Deadline
Facebook (Messenger)
ADWEEK
Shots Creative
Shoot Online
"Director Bianca Poletti mines 'Fertile' filmmaking ground"
READ MORE
Retrospective of Jupiter
Film shortage

London Worldwide Comedy Short Film Festival

Special Mention


Big Apple Film Festival

Official Selection


Indie Film Fest

AWARD WINNER: Best romantic Comedy


Arizona Film Festival

AWARD WINNER: Best Short


DUMBO Film Festival
FINALIST: Best Short

Dreamland

How's The World Treating You?

Mammoth Film Festival (2020)
Official Selection


Buenos Aires Film Festival (2020)
Finalist: Best Short
Indie Short Film Festival (2019)
Finalist: Best Short


Film Shortage
Bianca Poletti is an Argentine director born in San Diego, California. She is based out of Los Angeles where she graduated from the University of Southern California with a degree in Film Studies.

As a narrative director, Bianca utilizes her passion for dance, movement, and coming-of-age stories to explore the many different facets of the human psyche. Her films exist in dreamlike worlds full of ethereal lighting, color, and youthful Gen Z imagery. She brings her love of character-driven stories, fashion, and architecture to her work, always implementing pieces of the story into her vivid production design. She casts with an emphasis on personality and chemistry, choosing to work with people who effortlessly add depth to story and dialogue through their unique point of view.
Bianca has directed numerous music videos, commercials, and short films, with her first feature being an anthology produced by James Franco. Her work has been featured in numerous publications including Directors Library, Shots Creative, Deadline, The Hollywood Reporter, Nylon Magazine, LLB, Shoot Online, Ad Age, Girl Gaze, and Vimeo Staff Pick. Her film, RADICAL HONESTY premiered at this year's SXSW 2022 film festival and got a Vimeo Staff Pick online premiere as well as winning a GOLD at CICLOPE 2022. Her latest film I AM WHOLE premiered with Directors Library, Short of The Week, Film Shortage, Curation Hour, and the Hammer Musuems FLUX SERIES in 2023.

With a background in fashion photography, she has shot for an extensive list of high-profile clients including Sacha Baron Cohen, Sean Penn, and Zoe Saldana, and was recently published in Marie Claire. Her photography lends itself to her directorial work, allowing her to create visually striking projects that are playful with a strong point of view.